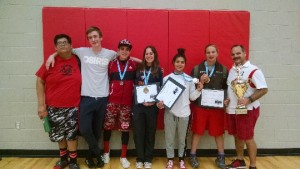 Coached by Athletic Director Tony Lehn, The Orme School brought wrestling back this year as one of its fall/winter competitive sports. This is the third year that Canyon Athletic Association has participated in wrestling, and the first year CAA has had a girls' division.
Six team members (Ashlyn Dighans, Blaize Gegelman, Sheila June, Jasmine Lehn, Jonathan Lehn and Elijah Smyth) attended the CAA State Championship Tournament on Saturday, February 20th.
In the boys' division, Elijah Smyth took 4th Place, and Jonathan Lehn was State Runner Up.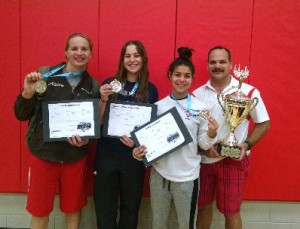 The girls' team brought home a State Runner Up Title and three State Championship Awards. Jasmine Lehn had a 19 win/2 loss season (16 by pin) in the 113 lb. category. Sheila June had a 9 win/0 loss record (6 by pin) in the 132 lb. category. And Ashlyn Dighans had a 14 win/0 loss season (11 by pin) in the 160 lb. category.
Congratulations to our Orme Warrior wrestlers! It was a great season!