2022-2023: School Year Update
We are still accepting applications for the 2022-2023 school year which begins on August 29, 2022. We are looking forward to a return to normalcy as our students will have the opportunity for off-campus sporting events and trips, while still enjoying the full boarding school experience. To learn more about our application process, email admissions@ormeschool.org.
---
Welcome: Your Journey
The Orme School is the first step on your journey to find your best educational path.
Thank you for considering The Orme School for your child's education. Please take a moment to explore our website, our rigorous academic program and enriching on- and off-campus activities, and get a sense of our close-knit Orme community.
Getting to know a college preparatory school online is most families' first step in their research. We invite you to take the next step, and come experience The Orme School in-person and in action. It is the optimum way to understand what is distinctly Orme—our place, our people, and our character-building programs. Charles H. Orme, Jr. said it best "Preparation for college, by all Means. Preparation for Living, for Leadership, by every Means."
Orme is one of the most legendary of college preparatory coed schools in the United States, renown for academic rigor. The Orme School is about awakening your child's full potential, for his or her college-preparatory years, and most importantly, for your child's life.
When you visit Orme, your family will tour the campus with a member of our Admissions Staff. We can also arrange for you to observe a few classes as well. You are welcome to schedule your tour by calling our Admissions Office at (928) 632-7601 or via e-mail. Tours are usually scheduled during the week so that you may assess classes, students and teachers as you experience life on the Orme campus for yourself.
We begin our day and boarding school programs in 8th grade, and admit students through 12th grade. The Orme School also offers a Post-Grad year option for students seeking additional higher education and support before they apply for college.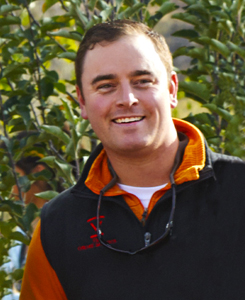 Our Admissions team travels extensively throughout the United States and internationally. Please see the Orme Calendar for our travel schedule so we might meet your family in-person to discuss your child's educational opportunities.
If I can answer any questions or provide more detailed information about The Orme School, please feel free to contact me. Thank you again for your interest. We look forward to hearing from you soon!
Ross Sanner
Executive Vice President and COO
The Orme School