Athletics
At The Orme School we 'get it' and understand that your learning experience doesn't and shouldn't stop at 3:30 PM when classes are let out. We realize that after-school activities, such as sports, offer fun and physically- and socially-beneficial experiences. As an Orme student, you may choose from an array of physical activities, from biking, hiking, horseback riding, tennis and weight lifting, to co-ed soccer, competitive cross-country running, basketball, football, volleyball, swimming, and more.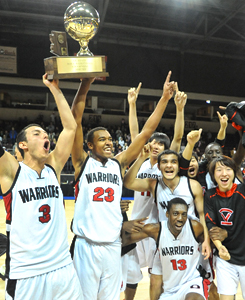 We strive to nurture well-rounded students and we know physical fitness and activity play a large role in this. We do not have cuts on our sports teams. At Orme everyone is welcome to play. At the same time, our teams stay very competitive at the state level. We are members of the AZCAA Conference and we compete in cross-country, swimming, football, volleyball, basketball, track and field, and horsemanship barrel racing (view this year's schedule). If team sports are not your thing, we also offer weight training, tennis, coed soccer, horseback riding, recreational swimming and outdoor adventuring.
Our athletic facilities include:
Cardio center and weight room
Full court gym
Full size football/soccer field
Baseball and softball fields
Our very scenic 27,000 acre ranch also offers miles of cross-country trails to run through. On top of all of this, we also have a newly built outdoor swimming pool and five tennis courts.
The Orme community embraces athletics as they are a large portion of our school's rich tradition and history. We hope to see you wearing Warrior Red soon!
For more information on athletics, contact:
Thomas Willis
Athletic Director
(928) 632-1569
twillis@ormeschool.org