Much like Orme Caravans of the past, from September 28-30, the entire school community of students and faculty traveled en masse for a mini-Caravan adventure to Roosevelt Lake near Payson, Arizona. During the weekend, everyone hiked to the top of Mount Ord (see photo below).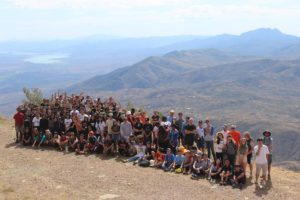 Caravan co-coordinator Steve Hall stated that the trip provided students (and faculty) with "a grand memory of paddling, trekking, biking, fishing, camping and, of course, camaraderie." On top of that, the weather turned out to be absolutely perfect the entire weekend.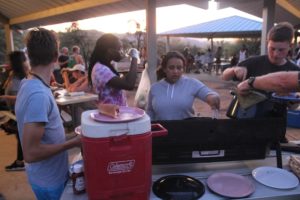 Students also all pitched in to help with loading and unloading camping gear and setting up tents, and assisted with cooking and cleaning up for each meal. The success of the trip was most assuredly the product of a full group effort and everyone working together.
Soon plans will start being made for Orme's week-long spring Caravan!