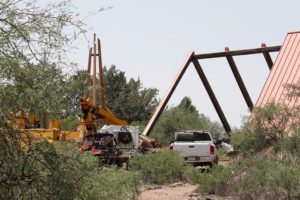 A beautiful new bell tower now stands atop Chapel Hill on The Orme School campus. After several decades of increasing disrepair, the newly designed tower was installed last month.
Both the Bell Tower and Morton Vrang Orme Memorial Chapel are owned by a separate non-profit entity from The Orme School. The tower was part of the original Chapel construction in the 1950s, which serves not only The Orme School and Orme Ranch, but also our local community.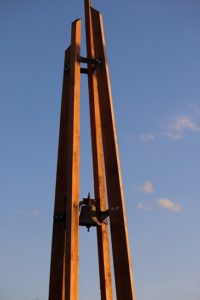 The new tower, constructed using Chapel Corporation funds, includes the original and historical Chapel bell.
Our special thanks to Laine Malouff and the Orme Ranch and School work forces for making this happen. Everyone on campus enjoyed watching the construction and installation process.
Now, for Vespers and other special occasions, the rebuilt and restored Bell Tower once again rings out loud and true across our campus!