The Orme School is delighted to welcome, and introduce to you, our new faculty for 2018-2019.
Please enjoy their mini bios below.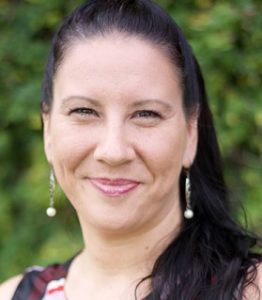 Tina Barr – Assistant Director of Admissions
Tina has a BS from Northeastern University in Boston. Before joining Orme, she was Director of Admissions at Chinquapin Preparatory School near Houston for 7 years and also spent time working at Carney, Sandoe and Associates in Boston. Tina attended a boarding school in Burlington, VT where she garnered a deep appreciation for the outdoors and is excited to pursue that passion here. Tina has 3 cats, one which is on a weight loss program, so you may see them both out for an occasional walk.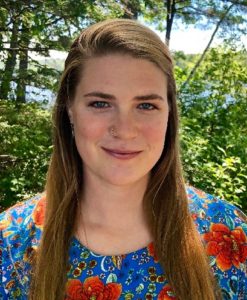 Skyler Dunfey – STEAM
Skyler has a BA from Wheaton College, where she studied Studio Art, Education and Psychology. For the past few years, she has worked at the Leadership School and the Kieve-Wavus Education Center in Maine where she served as an educator and wilderness trip leader. Skyler is eager to teach 2D, 3D and AP Studio Art classes, and to play supervisory roles in the Fine Arts Festival and Caravan. The arts and outdoor education are her passions.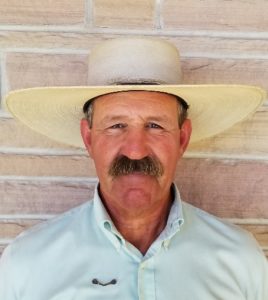 Joel Eliot – Director of Horsemanship
Joel worked previously in a former life at Orme several years ago as the Director of Horsemanship. He has a BA from the University of California, Irvine. Joel has worked as a horse trainer, Hawaiian resort horse wrangler and cowboy on a ranch along the Snake River. Many alums may know him from his frequent appearances on the Vaqueros Ride, and students for his singing and roping demonstrations at last year's Western Heritage Day.
Tom & Sheryl Goodspeed – STEAM and Theater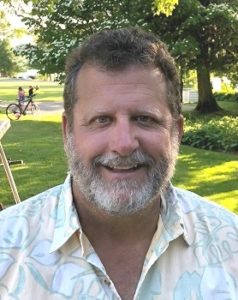 Tom completed undergraduate work at Williams College in Massachusetts and received a Master's in Earth and Planetary Sciences from the University of New Mexico. Sheryl received a BA in Theater from the University of North Carolina, Wilmington and completed several hours of graduate study in California. Both worked at the boarding school Hawaii Preparatory Academy (HPA) where they met. Since those years, they have worked at several other private schools, most recently in the Los Angeles area. In addition to teaching Integrated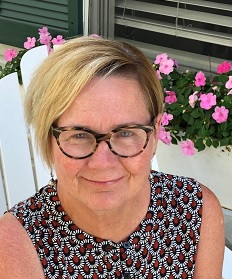 Science and Biology, Tom will coach football and basketball. He led HPA to several league football championships.
Sheryl was successful in launching their theater program and assisting in their horsemanship program. Sheryl will head up our new Learning Center, assist the College Counselor, teach theater and organize theater productions. Their daughter, Amara, will join them as a 9th grade student at Orme.

Steven Hall – Humanities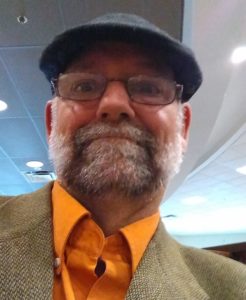 Steve is a veteran of boarding school education and the English curriculum, as well as outdoor education. He received a BA from the University of Georgia, and an MA in English from Clemson University. Steve served three different boarding schools over three decades. As an outdoor enthusiast, he has traversed dozens of waterways and hiked many mountains in the Southeast and Southwest. He has coached successful soccer teams, won awards for excellence in teaching and received Wilderness First Responder Certification from the National Outdoor Leadership School (NOLS).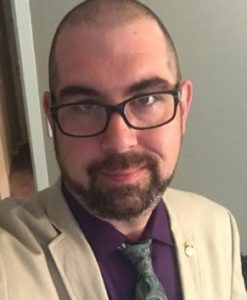 Joshua Jeffery – Humanities
Josh has a BA Cum Laude from Warner Pacific College in Portland, Oregon, an MTS (Master of Theological Studies) from Vanderbilt University in Tennessee, and an MA from the University of Tennessee. He most recently served as Adjunct Professor of History at Tusculum College in Greenville, Tennessee, and has taught at the middle school, high school and college level.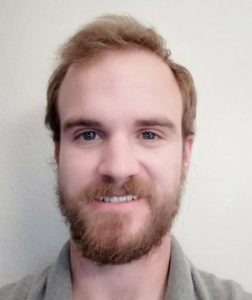 Donovan Kilby – Chores Coordinator
Donovan has a BA in Psychology from Arizona State University where he studied biology and psychology. He recently taught in Japan and previously worked for his family's construction company in Camp Verde, Arizona. Donovan will be serving as the Coordinator of our Chore Program, as well as assisting in the new Learning Center. In the afternoons, he looks forward to coaching football, basketball and baseball.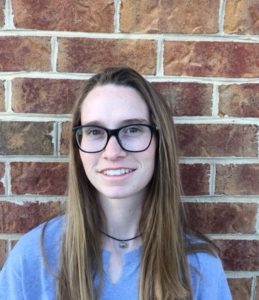 Kate McLaughlin – Advancement Coordinator, Humanities
Kate is a recent graduate of Wheaton College in Massachusetts.  She has an uncle and cousins who spent their careers in boarding schools and is excited to help in all areas of need including teaching, coaching, admissions and residential life. Kate is particularly interested in creative writing and film studies and is eager to join the Orme faculty.

Erik Playe and Kelly Bull – STEAM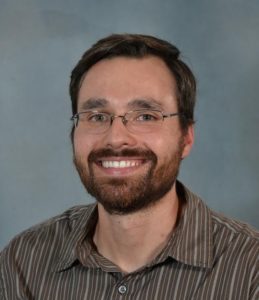 Erik and Kelly taught at a private day school in Albuquerque, New Mexico and were married before heading to Cali, Colombia to teach English (Erik) and science (Kelly). Both have become well-versed in ESL instruction. Erik attended The Williston Northampton School, a boarding school in Massachusetts. He holds a BA from St. Michael's College in Vermont and an MA from Wesleyan University in Connecticut. He has taught at private boarding, day and international schools. Erik is also a certified Wilderness First Responder. They both enjoy camping, traveling, hiking, biking, birding and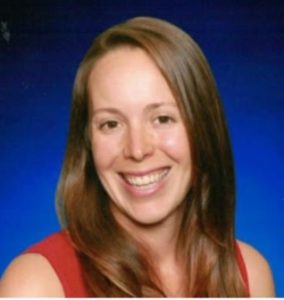 kayaking.
Kelly, who has a BS from the University of Georgia with a focus on horticulture, will be attending advanced sustainability studies in Prescott in the fall. We hope she can take our sustainability program and the farm-to-table initiative to new levels during the second semester.

Jeff Swiggers – Director of Health Services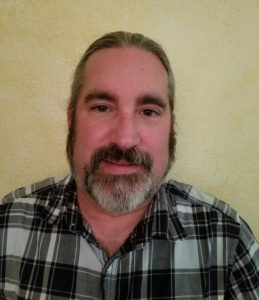 Jeff is a Registered Nurse and paramedic with extensive experience in emergency, trauma, hospice and psychiatric care. He is a graduate of Yavapai College, and served as an adjunct faculty member in their Emergency Medical Service Department. Jeff has enjoyed working in the health field with all ages, but he has especially enjoyed working with teenagers. Jeff looks forward to not only serving as Director of Health Services, but also advancing student health education.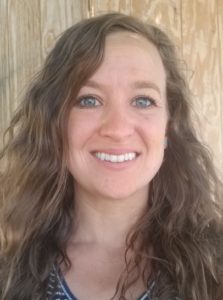 Jennie Wolfe – Farmer/Educator
Jennie grew up in Prescott and attended the University of Arizona where she studied Anthropology and Spanish. Since then, she has taken positions in gardening, farming and the food industry. Jennie most recently taught gardening and stewardship at the Mountain Oaks School in Prescott, but she has also held similar positions in Alaska and Hawaii. Jennie is very excited to work in the Burpee Garden and Orchard, and further Orme's sustainability efforts.