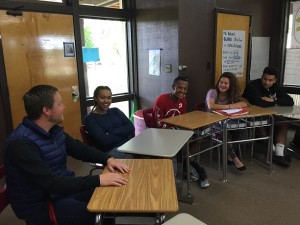 Our very own Eden Sears, Director of Technology at The Orme School, spoke to students in Adrienne Baker's Government class this week. Mr. Sears recently attended the local Republican Convention and was elected to be an alternate delegate. He will attend the Arizona state convention on April 30th, with the hope of attending the national convention in July.
Students asked Mr. Sears about the delegate selection process. He also addressed how people can get involved and participate in the political process.
The class is looking forward to hearing all about the state convention when Mr. Sears returns.