Saturday, January 17th was a busy day at Orme. Over 60 alumni, students, faculty and friends gathered for the first Community Work Day of 2015. The day began at 10 a.m. at the old soccer field near Boys Camp. By noon, the empty field had been completely transformed, with everyone lending a hand to plant over 120 fruit trees in our new Burpee Orchard! As an integral part of Orme's Food for Founders Program, the Orchard will bear fruit in just three years and will become a valuable source of food for Founders Hall.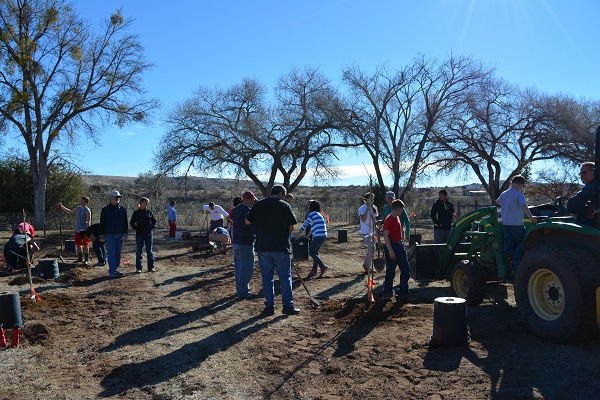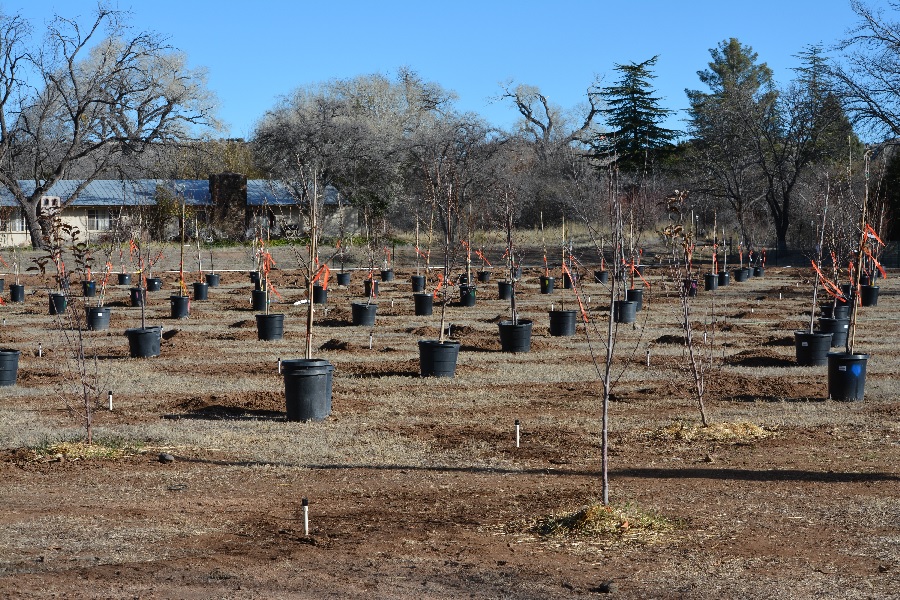 During the day, the community also worked on various other projects including painting the Adobe School House, cleaning Up Top, weeding the existing Burpee Garden, and planting raised bed gardens in preparation for the spring growing season. Our tech crew also was busy improving Wifi access around campus. Everyone came together in Founders Hall that evening to celebrate the day's work, enjoying the Bluegrass Music of Orme Trustee John Kennedy and his band.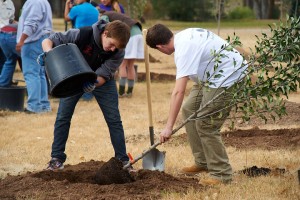 A very special thanks to all of our alumni (representing classes from the 1960s, 1970s, 1980s, and 2000s) who came up to assist and work with our students and faculty. The Orme School is planning to host another Community Work Day in March. Keep an eye on our website for details.