The 50th Fine Arts Festival was an incredible success, and the quality of student creativity and art coming out of the week's workshops was amazing. A very special thank you to all of the artists who came to The Orme School last week and helped to make the 50th so wonderful!  If you were not able to attend this year's Festival, please 'meet' our workshop artists below: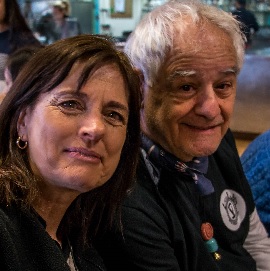 Writing and Poetry: Jim Ciletti – 46th Year
Jim has participated as a Fine Arts Festival artist since almost the beginning, and so knew Festival Founder Dot Lewis well. He and his lovely wife, Mary, live in Colorado Springs. Jim is a poet/teacher and antiquarian book dealer. He and Mary operate the Hooked on Books bookstore. Jim stated that, "Writing is like breathing, I cannot live without it." His Professional Mission: "I am active in teaching to develop the talents of writers, and developing the literary and cultural resources of the community."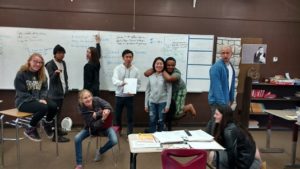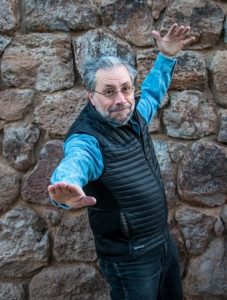 Instrumental Music: Brook Adams – 15th Year
Brook plays retro pop music on guitar and ukulele. His skillful playing and soulful voice evoke a timeless groove where the sounds of Bakersfield, New Orleans and the heartland coalesce. His songs are like undiscovered classics – whimsical, emotional and memorable. A surprising range of covers includes the Beatles, Marvin Gaye, Clapton, Spirit, and other cool stuff. Brook performed in a traveling show called "Abbey Road on Ukulele." He now performs in the Miller Brothers Band.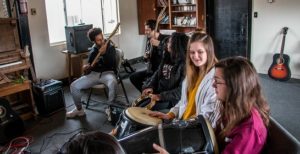 Western Jewelry: Larry Alder – 17th Year
Larry was mentored by Dick Marcussen (Orme Festival artist of the early 1970s) and took a great interest in Silver Smithing. Working with Native Arizona American Indian silversmiths in the art of silver & turquoise design, he became accomplished in art jewelry. As a Master Model Maker in Corporate Arts, Larry worked producing the designs of Erte' (Father of Art Deco), and the cartoons of Charles Schultz (Snoopy), and Jim Davis (Garfield).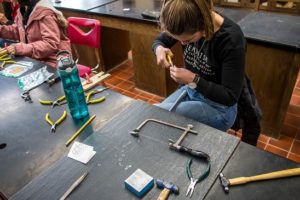 Oil Painting: Bassim Alshaker – 2nd Year
Born in Baghdad, Iraq, Bassim has garnered top awards in painting in the Middle East and his work has been exhibited internationally. He was among the youngest instructors at the University of Baghdad where he taught painting. His work was featured in 2013 in the Iraqi Pavilion during the 55th International Venice Biennale, and he was invited to be Artist-in-Residence with the ASU Art Museum in 2013 and 2014.  Bassim has been commissioned to paint portraits of royalty, elected officials and other prominent individuals. He paints in both a hyper-realist manner and a more expressive gestural style.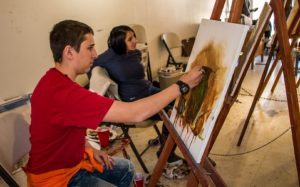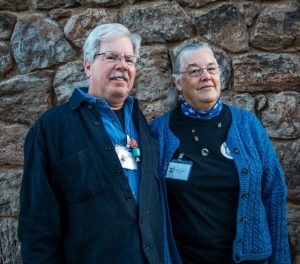 Fabric Art: Kate & Jim Carroll – 9th Year
Kate '72 and Jim '73 Carroll are both Orme School alums and have taught the Fabric Arts and Quilting Workshop for 9 years. Kate and Jim stated that they were lucky to experience the early years (1969-72) of the Orme Fine Arts Festival with Jim Ciletti and Maurice Grossman, and it made a big impression on them as art is now a central focus of their lives. Fabric art has been a lifelong pursuit as they continue to explore the 'adventure zone' of textile art.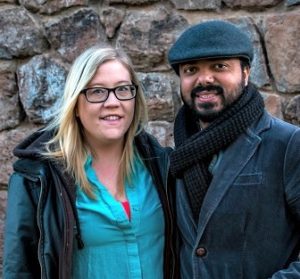 Latin Dance: Rasool Ghulam – 1th Year
Rasool was born and raised in Pakistan, and came to US at the age of 20 in 2003. He became involved in the Phoenix Latin Community in 2009 and started learning Colombian Folkloric Dances. Later, in 2010, Rasool started taking lessons in Latin Dancing. Since 2012, he has been involved in teaching Salsa, Bachata, Merengue and Cha Cha Cha in both private and group lessons. Assisting Rasool in the Latin Dance Workshop choreography was Kelsey Helmstetter, who has been dancing since the age of 3.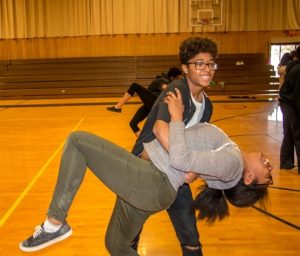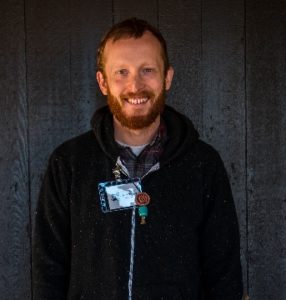 Ceramics/Sculpture: Elliott Kayser – 2nd Year
Born in the Pacific Northwest, Elliott grew up taking ceramic classes at a local art center and discovered his passion. He received a Bachelor's degree in 2007 from Alfred University and an MFA from Arizona State University in 2017. Now living in Tempe, Arizona, Elliott is a current Artist in Residence at the Mesa Arts Center.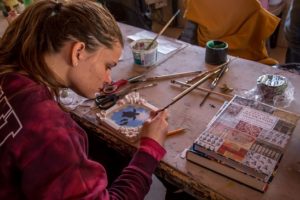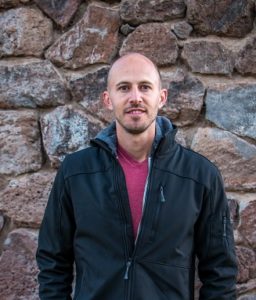 Video Production: Daniel Koenig – 1st Year
Daniel is a filmmaker based out of Phoenix, Arizona. Best known for his award-winning documentary film, Trials: Finding the Medal, he has been working professionally in film and commercial since 2010. In that time, he has gained experience in all aspects of film production. In 2013, Daniel developed his documentary film company Power 10 Films, which has allowed him to travel the country documenting stories about the human condition.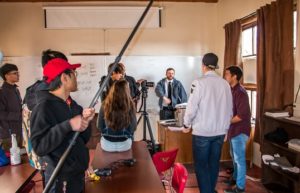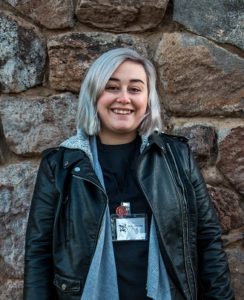 Special Effects Makeup: Jane Lazar-Coe – 1st Year
Jane grew up in Los Altos, California. From an early age she was drawn to movies and how they were made. In middle school she started teaching herself the art of FX makeup, using herself and close friends as models. After high school she attended the Makeup Artist Trade Show in London. Since then Jane has worked freelance on a number of projects, from independent films to cosplay. She is currently living in Los Angeles, honing her skills and pursing her passion for the makeup industry.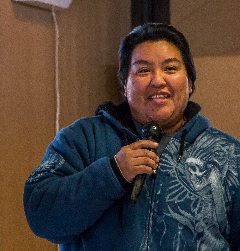 Stained Glass: Caryl Lomatewama – 13th Year
Caryl was born in 1979, daughter of Ramson and Jessica Lomatewama. Being born into a family of renowned artists, it was not difficult for her to become involved in the arts. At age 11, the magic of art took hold as she attempted to make her first stained glass piece using her father's tools and supplies. Throughout the years, Caryl has made stained glass pieces ranging from reflecting her Hopi background and tradition, to her favorite NFL team.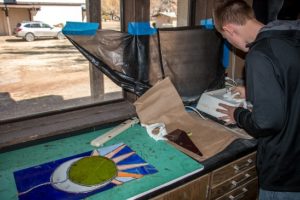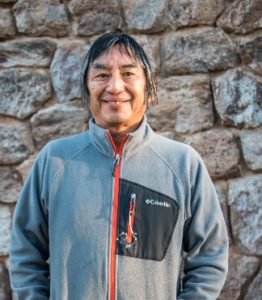 Glassblowing: Ramson Lomatewama – 24th Year
Ramson was born in Victorville, California but grew up in Flagstaff, Arizona and attended Northern Arizona University. He writes poetry about the Hopi Indians and leads guided educational hikes into the Grand Canyon, discussing its significance for the Hopi people and illuminating Hopi history and philosophy. He is also an Artist on the Road with the Heard Museum in Phoenix, Arizona.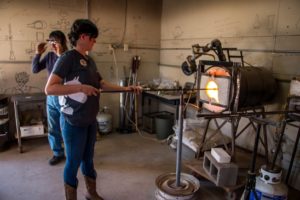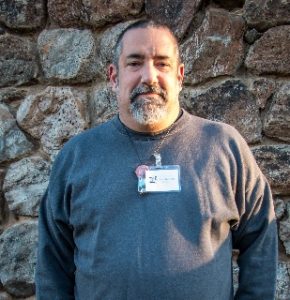 Watercolor: Chris Masiello – 10th Year
Chris said that he has been honored to teach the Watercolor Workshop at The Orme School since 2007. He and his wife live in Phoenix with their two children. Chris shared that he appreciates the opportunity he has had throughout the years to teach, inspire (as well as to be inspired by) Orme's amazing students.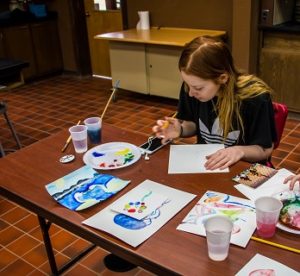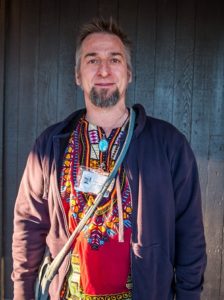 West African Drumming: Three Trees – 12th Year
Three Trees is a healer, teacher, musician, artist and the creator of SoulMonic Sound Healing. He has a passion for deepening our connection to the Sacred through music and understanding the mysteries of sound and rhythm as a healing modality. Three Trees is also a craftsman of drums, didgeridoos and native flutes. He incorporates the music and wisdom from many indigenous traditions around the world while integrating the emerging science of sound healing and vibrational therapy.