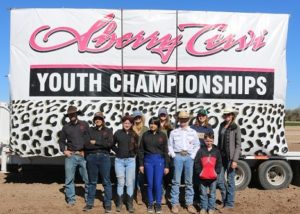 Orme horsemanship students and campers enjoyed a special treat when they competed recently in the Sherry Cervi West Coast Youth Championship Barrel Race competition in Marana, Arizona. Sherry is a four time World Champion and, with more than $3,000,000 in winnings, has earned more than any other woman in this sport.
A fellow Arizonian, Sherry has been a proponent of education, and is particularly interested in Orme's blending of horses and education for students from around the world. She generously donated proceeds from the event's silent auction to support The Orme School's Horsemanship Program.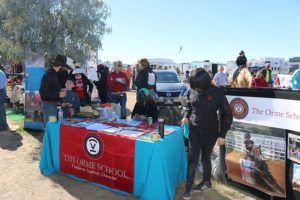 Orme students and campers competed against over 300 other young people, ages 3-18. Orme sophomore Ashlyn Dighans rode her horse Mia Frenchman for her best time ever. Orme camper Peyton Calmes ran a 16.9, coming in 3rd out of 183 horses in the age 12 and under class.
Throughout the weekend, horsemanship students hosted an information table to share the good news about Orme with other competitors. The group also enjoyed visits from several Orme School and Orme Summer Camp alums.
On behalf of all our students, we thank Sherry and the Parsons Family for hosting this amazing event, and our horsemanship students can't wait to go back again next year!