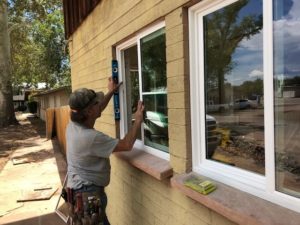 Female students living in Flowerpot Dorm this fall are extremely grateful for the new windows that were installed on all of the rooms in that dorm this summer.
It was the kind generosity of Ellen MacNeale '63 and her family that made it possible for Orme to move forward with a Flowerpot Dorm Sustainability Project, which also helped Orme's sustainability efforts to continue shrinking our environmental footprint.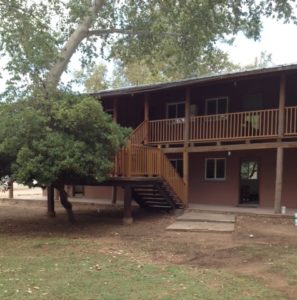 Orme's Facilities Team replaced all of the windows in that Girls Camp Dorm with double-pane, energy efficient ones. And, the School was able to purchase those windows 'at cost' due to the thoughtfulness and assistance of former Orme parent Mike DeSoto, through his company MI Windows & Doors in Prescott Valley, Arizona.
The School (and the girls in Flowerpot Dorm) are very thankful to both Ellen MacNeale and her family, and Mike DeSoto and his company. These new windows will enormously help keep those dorm rooms warmer in winter and cooler during the hot months.