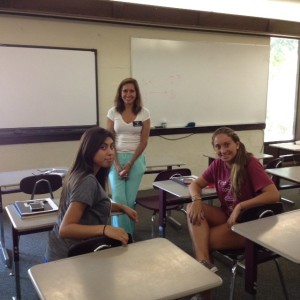 Tuesday, August 18th was the first day of Orientation for new and returning students. The day began with welcoming remarks from Head of School Bruce Sanborn in the Chapel, and several student Prefects read the School Mission Statement, the Orme Honor Code, and our Community Sustainability Statement. After Chapel, students headed off to meet with their Advisors.
Also, every new student is paired off with a returning student mentor as part of our Old Hands/New Hands program to help new arrivals navigate the campus and settle in more quickly to life at Orme.
Tuesday afternoon, all students attended mini class sessions so they could meet each of their teachers and experience the daily class schedule. More busy days are ahead this week as Student Orientation continues!