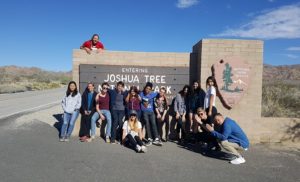 Twelve Orme School students headed off on a Thanksgiving Break, art and cultural adventure with faculty members Lynnsey Reynolds, Joshua Bloom and Evan Harris. On the way to LA they stopped at Joshua Tree National Park.
While in Los Angeles, the group saw several plays, and attended a screening of King Lear performed by the Royal Shakespeare Company.
The travelers also visited four museums – the Broad, Los Angeles County Museum of Art, the Getty and The Getty Villa.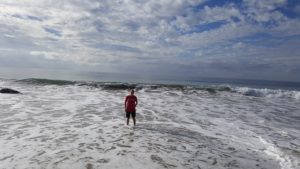 In addition to their art and culture experience, the group had time to visit downtown Los Angeles, Venice Beach and the Grove in West Hollywood. For one of our students, this was her first ever time at the beach and seeing the ocean in person.
It was a grand and memorable adventure, but also a very educational one for the twelve students who participated.