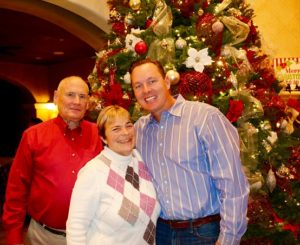 Alumni and Family, Friends Old and New…
This year's Phoenix Holiday Party was hosted once again by Scott Roberts '95 and his wife, Ren, in their beautiful Scottsdale home. Approximately 50 alumni, family, friends, and Orme faculty and staff gathered for a wonderful evening together to help kick off the holiday season.
Our heartfelt and very special thanks to Scott and Ren for generously hosting the event. And, thank you to those who took time out from their busy schedules to join us. It was great to see everyone.
Please enjoy some photos below of the evening's festivities. If you missed this year's party, we hope to see you next year!