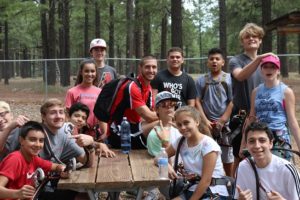 This summer, The Orme School offered a new Summer Camp option – Leaders in Training. Beginning on July 8th, campers from as close as Arizona and as far away as Brazil and China came together for two weeks of fun team building and leadership themed activities. Several of the participants are current Orme students who not only worked on building their leadership skills, but will also be Orme Prefects in 2018-2019!
Over the course of this 12-day camp, LIT participants took part in on-campus challenges, including a robot building competition and a boat building contest. They also participated in leadership discussions with Associate Head of School Ross Sanner, Athletic Director Austin Hudson, Dean of Students Edward Moseley and Director of Admissions Jessica Calmes.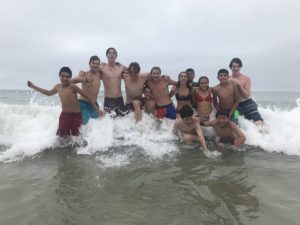 Off campus trips during the two weeks included day trips to Flagstaff for a ropes course, Phoenix for an Escape the Room challenge and Lake Pleasant for water sports. In addition, campers volunteered and gave back to the Orme community by painting the football field bleachers.
A highlight of the LIT Camp was a trip to Crystal Cove State Park in California where everyone camped for three nights.
On the way to San Onofre State Park, participants were able to stop at the home of multi-time FMX Games Champion, Nitro Circus member and Gold Medal winner Jarryd McNeil's home to watch him prepare for this summer's XGames.
Campers enjoyed a surprise trip to Disneyland where they engaged in team competitions to see which group could go on the most rides! And, after some time on the beach, campers were treated to a visit from Orme Alumnus Jabari Smith '01, who spoke to them about the importance of leadership both on and off the field. Jabari was Orme's 2017 Commencement Speaker.
LIT was a great new Orme camp and adventure. Watch our website for next year's Leaders in Training Camp dates!