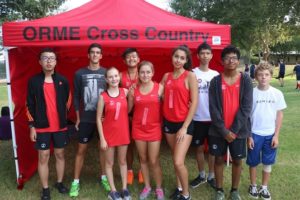 The Orme School hosted its annual cross country, Race on the Ranch event last Saturday. Over 500 runners came from 20 schools in Arizona to participate, and brought along coaches, family members and friends to cheer them on throughout the morning.
There were eight total races including high school girls, high school boys, and middle schoolers (some who had never even run in a cross country race before).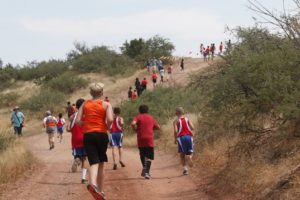 The event kicked off at 8am with the first race – High School Girls. Two of the race groups were guided on the course by Orme's Horsemanship Director and several horsemanship students. Other races were led along the course by Orme staff on bicycles.
The entire Orme community turned out that morning to cheer on and encourage all of the runners. Additional student volunteers were stationed along the course not only to root for participants, but to man water stations as well.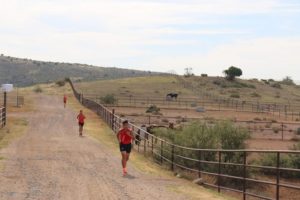 Orme's Spanish and International Clubs also ran a snack station outside of Old Main as a club fundraiser.
The Orme Warrior Team members put in an excellent showing in each of their races. Senior Leah Merchant came in 1st Place in the High School Girls Race.
Congratulations to all of our Warriors. The Race on the Ranch was a wonderful way to kick off the 2017 cross country season! We are proud of you all!