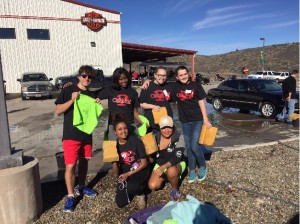 Six Orme students gave part of their weekend to assist with the fundraiser Stephen's Cure to help a local 6th grade student recently diagnosed with cancer.
Students worked for hours on Saturday, washing cars alongside other volunteers in this special cause to financially assist Stephen's family. $7,301 was raised that day!
It was just another way that our students found to give back to their community this holiday season.