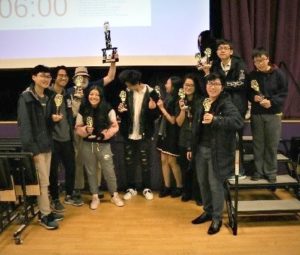 Students on the Mathletes Team participated last weekend in a competition at Mission Heights Preparatory High School in Casa Grande, AZ. Led by Orme faculty and math teacher Steve Wolfe, our team was one of seven participating schools.
Our Mathletes Team finished overall in 2nd Place, and Orme School also had 7 of the top individual scorers. Naomi Nguyen and Ngoc Nguyen finished 1st in their grade levels, Tu Do and Rosie Tran finished 2nd for their grade levels, and Nguyen Nguyen and Jason Tran in 3rd Place.
Congratulations to the Team! Great job!