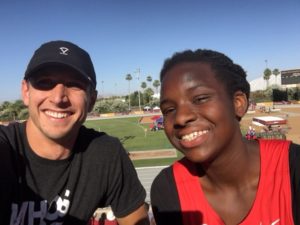 Congratulations to our Lady Warrior Greatness O. for winning 1st Place in the CAA Division 1 State Championship for Women's Shot Put!
On her last throw of the season, Greatness set a personal best record of 31 feet and 4 inches, edging out the second place finisher by one inch!
This season Greatness was the only girl on Orme's Track Team, and she worked extremely hard this spring to earn that honor.