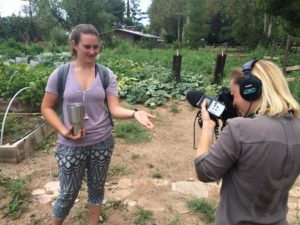 From Horsemanship to Robotics, Students Thrive at Arizona Boarding School is a recent feature about Orme by reporter Lauren Gilger for NPR/KJZZ 91.5 FM radio.
Drive about an hour north of Phoenix, turn left off of the I-17 at Orme Road, and the pavement turns to dirt pretty quickly. And, a few miles farther, you'll see a wooden post with four sticks hanging from it in the shape of a cattle brand. It's a quarter circle, V, bar! …It feels like a tight-knit community off in its own little world on the ranch with the cicadas buzzing but, even out here, there are reminders that these are still modern teenagers.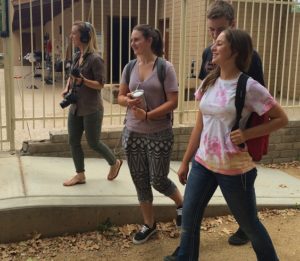 Click here to read the complete story on KJZZ. Once you are on their website, you can also click on the small photo link near the top left of that page to listen to the full audio coverage and interviews with Head of School Bruce Sanborn, and several current Orme students.