One of our long time and much loved Ormites, Jeb J. Rosebrook, sadly left us on August 31, 2018 at the age of 83. He was not only an Orme alumnus, but an acclaimed writer, novelist, playwright and journalist.
Jeb was a member of the Class of 1953, which was The Orme School's second graduating class. He wore many hats during his decades-long service to and association with Orme. Here are just a few of his many Orme connections:
Founding member of the Orme Roping and Rodeo Association (ORRA) in 1951-52.
Yearbook writer & contributor for the 1952-53 issue of Hoofprints.
Orme Ranch hand in 1954.
Orme Camp Counselor in 1955.
Fine Arts Festival teacher (fiction writing) for 10 years beginning in 1969.
Founding member of Los Vaqueros de Farmacia (The Drugstore Cowboys), alumni trail ride group in 1976, which continues to this day.
Inaugural member of The Orme School Board of Trustees from 1962 to 1967, and returning in 1976 until 2009.
Chosen to be an Orme Distinguished Alumni Charter Member in 2000.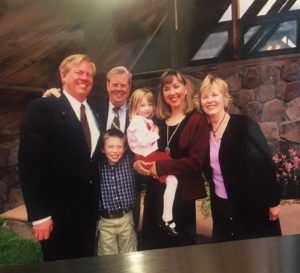 If you'd like to read more complete and detailed information about Jeb's amazing life, please click on the links below. These were provided by Jeb's family:
The Orme School is truly grateful for Jeb's service and dedication to his alma mater. He will be greatly missed, and never forgotten. The Orme community sends its heartfelt condolences to Jeb's wife Dorothy, and to their children and grandchildren.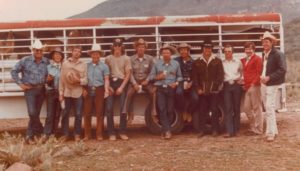 Jeb's Celebration of Life Service will be held at 11am on Saturday, October 13th at All Saints Episcopal Church in Phoenix, Arizona.