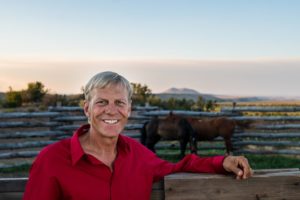 On Saturday, May 18th the Class of 2019 became The Orme School's newest alumni. Delivering the Commencement Address was William C. "Billy" Cordasco '80. He is the president and general manager of Babbitt Ranches, a family business since 1886 and pioneering land company that raises livestock, manages natural resources, promotes science and participates in the broader community in order to join, share and be at its best. 
In his speech that morning to a crowd that included family and friends of this year's seniors, Billy spoke from the heart about the importance of Orme Essence.
To read Billy's full Commencement Address –
Billy holds a business degree from Northern Arizona University, and promotes Orme Essence every day – Excellence, Tradition and Character.