The Orme School is pleased to introduce our newest faculty members.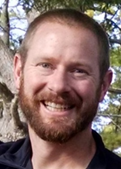 Kobe Biederman – Kobe is well familiar with Orme, having spent nearly 30 summers here. His parents Chuck and Lori Biederman were Orme Summer Camp Directors. Kobe went on to be a camper, a counselor and, eventually, Assistant Camp Director. As our new Director of Sustainability Studies and Caravan Coordinator, he will also play a significant role with Camp. Kobe has a BS from the University of Oregon, an MA from Aurora University, an MA from Northern Arizona University, and is working on a PhD in Sustainability Studies at Prescott College. Kobe will be joined by wife Charissa, and children Miles and Ivy.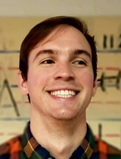 Ben Davis –Ben is a graduate of the Webb School, a boarding school in southern California. He received a BA in Music from Thornton School of Music at the University of Southern California. Ben joins Orme from the Los Angeles area, where he most recently worked as a film and television coordinator for companies such as Fox, Paramount, NBC and ESPN. He will be leading our music program at Orme and be part of our growing STEAM department. He will teach Digital Music Composition, Piano and Guitar.

Angela Entzel – Angela joins Orme as our new Farmer/Educator. She was most recently the Food Access Program Coordinator at the University of Arizona Cooperative Extension in Phoenix. She has also worked as New Roots Incubator Coordinator for the International Rescue Committee, and was a small farm apprentice at NCSU Center for Environmental Farming Systems in North Carolina. Angela has a BS in Conservation and Resource Studies from the University of California, Berkeley.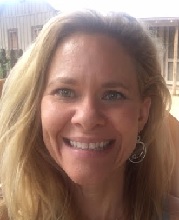 Candice Gunti –A 1995 graduate of The Orme School, Candy is returning to campus as our new Director of Health Services. She received her ADN from Trident Technical College, and has worked at the Medical University of South Carolina and Roper St. Francis Healthcare. Candy anticipates receiving her BSN from the University of Louisiana at Lafayette in May 2018. She is also a volunteer for the American Lung Association, and will be the coordinator for the Big Brothers Big Sisters Program at Orme.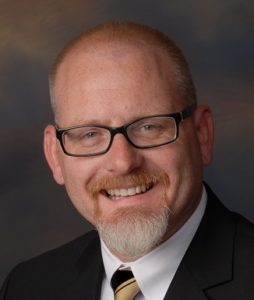 David Haynes – Coming from Hardwick, Massachusetts where he served as Associate Dean of Student Life at the Eagle Hill School, David will be Orme's new Assistant Head for Student Life. Prior to Eagle Hill, he worked at several other boarding schools including the Army and Navy Academy, the Knox School, Chapel Hill-Chauncey Hall School and the American Boychoir School. David has a BS and an MEd from East Tennessee State University. David is also the brother-in-law of Orme's Director of Horsemanship Douglas Owens.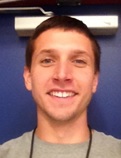 Austin Hudson – Austin and his soon to be wife, Donnie, join us from nearby Camp Verde, Arizona. He has taught and coached at American Heritage Academy in Cottonwood and in the Camp Verde Unified Schools. Austin will be Orme's new Athletic Director. He will also teach Regional World Studies and help with Summer Camp. Austin has experience working with ELL (English Language Learners), and has a BS from Northern Arizona University.

Julianne Million – Re-locating to Orme from Brazil, Julianne (or Julie) will be teaching Studio Art, and will be the Co-Chair of the Fine Arts Festival Committee. She has a BEd and BA from Western Washington University, and an MA from Framingham State University. Julie has most recently taught at the American School of Brasilia, and before that taught at the Santa Cruz Art Center.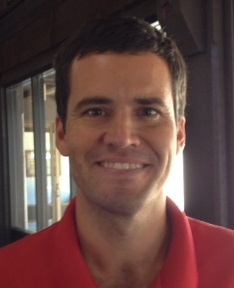 Edward Moseley – Edward is a graduate from Woodberry Forest, a boarding school in Virginia. He received a BA from Wofford College, and an MBA from the University of North Carolina's Kenan-Flagler Business School. He comes to Orme from Oak Hill Academy in southwest Virginia. Edward will be our new Dean of Students. He will be joined by his wife Alison and two children Mia and Charlie. Edward has also worked at Saddlebrook Preparatory Academy, his second boarding school position, and served in the U.S. Navy Reserves.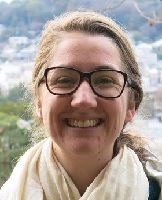 Annaliese Schroeder – Annaliese graduated from Cate School, a small boarding school in southern California, and received a BA in Economics from Colorado College. While at Colorado College, she was active in the Admission Office, and is excited to expand her Admissions knowledge at Orme. Immediately after graduating from CC, she moved to South Korea to serve as a Fulbright Scholar. Annaliese is eager to make an impact on the Orme community through her role as Assistant Director of Admissions & Advancement and as a dorm parent.

Leah Welch – After previously teaching in China, Leah and her husband, faculty member Steven Pankratz, joined the Orme community last fall. She taught Graphic Design and served as Registrar last year. Beginning in August, Leah will be our Director of College Guidance along with her Registrar duties. She holds a BA from Middlebury College in Vermont.