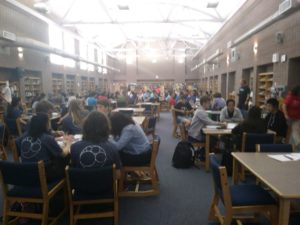 The Orme Mathlete Team competed in the recent State Championship and did a great job, finishing 6th among 16 teams and 81 other competitors. Of the top 26 scorers, Orme had 6 students. Those 6 have also qualified for the National Math Competition.
In the Freshman category, Steve placed 3rd. For Sophomores, Ngoc placed 5th and Quan placed 3rd. And in the Junior category, Naomi, Daniel and Viet all placed in the Top 10. There were no senior class students on the Orme team.
Great job Orme Mathletes (and coach Mr. Steve Wolfe)!