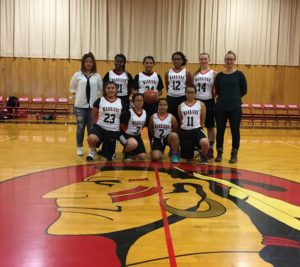 End of season wrap up by girls' basketball coach Samantha Domoracki.
The Lady Warriors girls' basketball team went to the CAA (Canyon Athletic Association) State Tournament for the first time in over a decade. It was a small but mighty team, whose members were prepared to be giant slayers as they faced off against the number one team in the state for the first round. The girls fought hard for a full 32 minutes and, while they didn't return to campus with a win, they came back with their heads held high knowing that their 2016-2017 season was one for the books.
The Orme School is proud of you Lady Warriors!