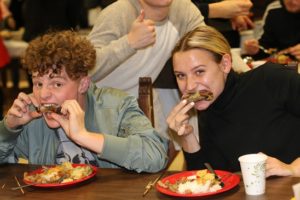 A tradition at The Orme School for many years now has been our annual International Potluck Dinner. Held one night in place of a regular sit-down dinner in Founders Hall, faculty Advisors and their student Advisees prepare and cook a special international dish (in large quantity) to share with everyone. Typically students will make a dish native to their home country.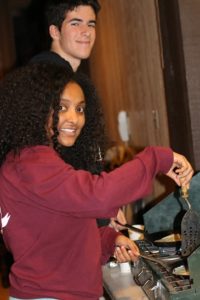 Some of this year's International Potluck foods included dishes from France (crepes), Turkey (kebabs), Ethiopia (fried steak and fried tofu), Italy (lasagna), China (fish balls & egg soup), Mexico (carnitas nachos with pico de gallo and guacamole), United States (chili), and Japan (curry over sticky rice).
The International Potluck is an event very much looked forward to by students each year. It also provides a great time of fellowship, and an opportunity to share a little about one's country and culture with others through a universal language – food!