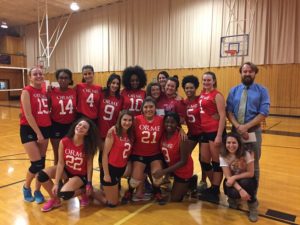 Homecoming 2016 was a great day of celebration, catching up with old friends and classmates, and wins for both the Warriors and Lady Warriors!
The Lady Warriors kicked off Homecoming with their volleyball games against Phoenix College Prep Academy, which started at 4:30pm. Orme won 3 out of the 5 games played with the following scores: Game 1, 12 – 25; Game 2, 25 – 21; Game 3, 18 – 25; Game 4, 25 – 22; and Game 5, 11 – 15.
Congratulations Lady Warriors!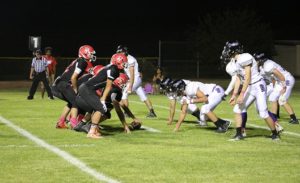 Students, faculty, staff, and visiting alumni and friends enjoyed a BBQ dinner at the football field before the Warriors 7:30pm game against Mission Heights Prep.
During Halftime, the 2016 Homecoming Court was announced. The Orme School had a very enthusiastic cheering section of students and alumni during the game, and our football team won 44 – 20.
Great job Warriors!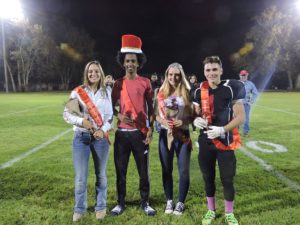 After the game, everyone headed over to the Buck Hart Horsecollar Theater to enjoy Dessert and Coffee House.
Students had an opportunity to show off their musical and comedy skills during Coffee House. And everyone was treated to a special ballet number by one of our young ladies from Italy. The highlight of the evening probably had to be a performance by faculty member Mr. Casey Jones, who serenaded the audience with "God Bless the Child" and "One Day."
Thank you to all of our alumni and friends who came back to campus to share Homecoming 2016 with us!