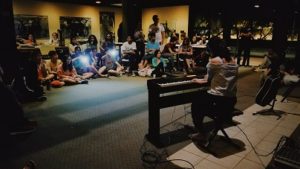 The first of the school's monthly Coffee Houses was held last weekend, with a terrific turnout of students and faculty.
Participating students performed a wide variety of music ranging from a popular Vietnamese song, to a classical piano piece, to a popular R&B tune. The Coffee House evening very much benefited from the diversity of our student body.
In between performances, two student Prefects asked the audience some trivia questions and gave out candy for correct answers.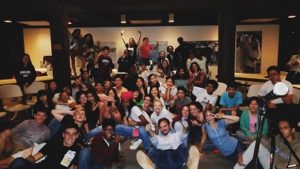 And, for those who did not want to get up front and perform, tables in the room were lined with white paper, and students were encouraged to draw and express their creativity in that way.
The next Coffee House will take place during Family Days in October.