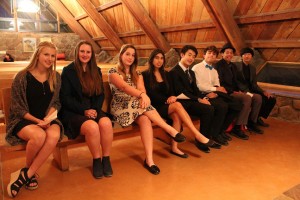 Dress Dinner this week was preceded by an extra special treat – the first semester Student Music Recital, held in the school's Morton Vrang Orme Memorial Chapel. Under the guidance of Music Director Terrence Shrader, eight students performed a wide range of uplifting and inspirational musical pieces (piano, guitar and vocals) including:
"Dream Wedding" (Yiruma)
"Theme from Sonata K.331" (W.A. Mozart)
"Over the Rainbow" (Harold Arlen & E.Y. Harburg)
"Steve's Theme" (Aaron Zigman)
"Country Roads" (John Denver)
"Summer" (Joe Hisaishi)
"Say Something" (Ian Axel & Chad King)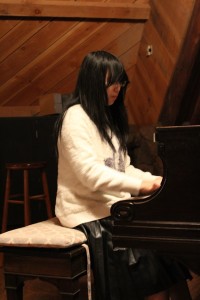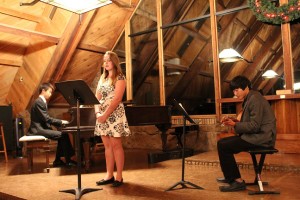 The evening's performance concluded with a spirited rendition of "When You're Smiling" (Fisher, Goodwin & Shay).
Yes, we have some very musically talented students here at Orme, including several students who assisted with stage management.
Students, faculty and staff are already looking forward to our spring music recital!