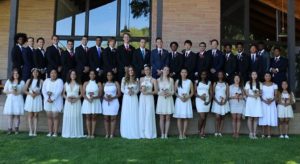 Orme's Class of 2017 became the newest members of our School Alumni on Saturday, May 20, 2017, with the graduation of 34 Seniors and 2 PG students.
Family and friends from near and far joined in the celebration on a beautiful Arizona day. Author, mentor, entrepreneur, athlete and Orme alumnus Jabari K. Smith '01 was our guest Commencement Speaker, delivering a powerful and inspiring message.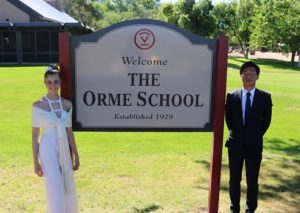 If you would like to read our Valedictorian and Salutatorian's speeches from the graduation ceremony, please click on the links below.
Valedictorian Speech by Lucrezia Leone
Salutatorian Speech by Kangmuk 'Kenny' Jang
Congratulations to the Class of 2017!