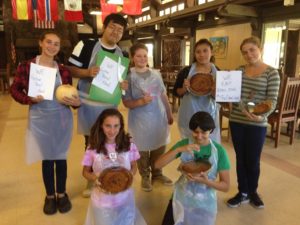 Under the supervision of Director of Sustainability Casey Jones, Orme had a bumper crop of squash this fall from our Burpee Garden, and all of it was put to very good use. Director of Food Services Patti Marrs has been able to deliver some wonderful squash-inspired salads and casseroles for students and faculty to enjoy. And in her Culinary Arts class, students created some delicious pies for dessert using Sugar Pumpkin and Butternut Squash.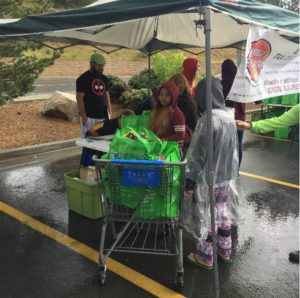 Because our squash harvest was so fabulous this fall, student volunteers were able to take a Saturday trip to Prescott to donate and share some of that abundance with our local food bank. Even though it was a rainy cold day, those students stayed to also help fill and distribute food bags to individuals and families who stopped by that morning.
We invite you to visit and see our wonderful garden, orchard and table grape vineyard. They are flourishing through a labor of love by our students and faculty.