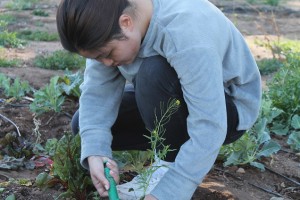 Under the guidance and instruction of
Director of Sustainability Casey Jones, Orme students have been preparing the soil and planting seeds in the Burpee Garden as we plan for an abundance of spring crops. In the Burpee Orchard, the fruit trees are already in full bloom, and students have started pruning them. When harvested, these fruits and vegetables will be used by the Founders Hall kitchen staff when preparing our meals as part of Orme's Farm-to-Table Program.
We invite you to come visit and see our Orchard and Garden.