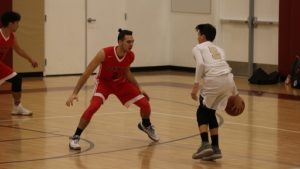 A news article by Eric Sorenson was posted today, January 19 on the Sports360 AZ website about Orme junior (and Warriors basketball team member) Cenk Esinduy who is from Istanbul, Turkey.
Cenk says that he likes to try and pattern his play after NBA greats like Kobe Bryant, LeBron James and Russell Westbrook, and he would like to one day play college basketball.
He also stated, "I believe in working hard and getting better and never giving up." This is true for Cenk both on the basketball court and in the classroom.
CLICK HERE to read the full Sports360 article.