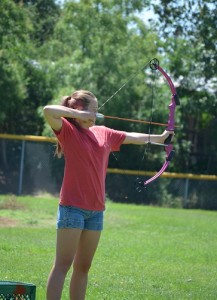 The Orme School is delighted to add an archery component to its activities and sports line up. This opportunity came about through an Arizona Game and Fish program for schools that wished to give their students a chance to learn archery.
Orme's Athletic Director Tony Lehn and Director of Residential Education Doug Hoskins attended a free 8-hour training course given by the Arizona Game and Fish Department. Arizona Game and Fish then donated 5 targets, 12 compound bows, and 4 dozen arrows to The Orme School.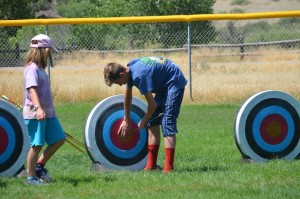 This equipment is a great addition to our School, and will be used during school year physical education and activity periods, as well as during Orme Summer Camp. Students and campers will be instructed in the correct way to handle a bow and arrow. Orme students who become proficient in the sport may also potentially qualify to participate in archery competitions across Arizona and the U.S.