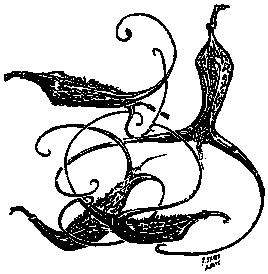 Students, faculty and staff recently finished up Orme's 49th Annual Dorothy Swain Lewis Fine Arts Festival. The Festival is a unique Orme program filled with creative energy and excitement as talented professional artists come to campus to work for an entire week with our students. This year's workshop offerings were led by returning and new artists. The week culminated with Grandparents Day on Saturday, when visitors enjoyed student art displays and performances. Planning has already begun for the 50th Anniversary celebration of the Fine Arts Festival in 2018.
Workshop Artists
Contemporary Dance (Alexandra Orme)
1st Year. Alexandra has studied ballet, modern, theatre dance, tap, jazz and other dance forms with the New Jersey Ballet, Broadway Dance Theatre, Steps NYC, and the Goucher College Dance Department. Alexandra currently studies acting at Seattle's Freehold Theatre, with which she has performed in stagings of Rabbit Hole (Izzy) and Spike Heels (Lydia.)
Intro to Photography (Emily Jean Thomas)
2nd Year. Emily works in many different genres of photography, but tends to focus on fine art, wedding and lifestyle portraits. She is currently working as a photographer for ASU Sustainability Practices. Recently, Emily has been photographing community gardens and has been observing ways in which the natural world coincides with our man made one.
Glassblowing (Ramson Lomatewama)
11th Year. Ramson Lomatewama is a multi-talented artist from Hoatvela, Arizona. He is a member of the Hopi tribe. Ramson is a successful jeweler, glass blower, stained glass artist, poet and traditional style Katsina doll carver. He lectures all over the country.
Oil Painting (Bassim Al Shaker)
1st Year. Bassim Al Shaker is an internationally-recognized painter. Born in Baghdad, Iraq. He has garnered top awards in painting in the Middle East and his work has been exhibited internationally. He paints in both a hyper-realist manner and a more expressive gestural style. His work is in public, private and museum collections.
West African Drumming (Three Trees)
12th Year. Three Trees is a healer, teacher, musician, artist and the creator of SoulMonic Sound Healing. Three Trees has become internationally recognized for his workshops and SoulMonic Sound Healing, as well as for his performances at many conferences, retreats and events.
Story Telling (Tania Katan)
1st Year. Tania Katan is a consultant, speaker, and coach, As a consultant, Katan is a whiz in disruptive and conceptual marketing strategies, audience engagement, and radically activating spaces online and off including co-creating the internationally viral campaign, #ItWasNeverADress. She is also a 2x TEDx speaker
Ceramics (Kevin Snipes)
1st Year. Kevin has participated in several artist in residency programs, including the Clay Studio in Philadelphia and Watershed Center for Ceramic Arts in Newcastle, Maine. Exhibiting both nationally and internationally, including a recent solo exhibition at the Society of Arts and Crafts in Boston, AKAR in Iowa City, and Duane Reed Gallery in St. Louis,
Print Making (Jacob Meders)
1st Year. Jacob's work focuses on altered perceptions of place, culture and identity built on the assimilation and homogenization of indigenous peoples. His work reexamines varied documentations of Native Americans through printing processes that hold on to stereotypical ideas and how they have affected the culture of the native people.
Sculpture (Bobby Zokaites)
2nd Year. Bobby is a sculptor who engages his imagination through the creation of large-scale, colorful, interactive objects and spaces. His work stimulates audience interaction and invites them to see, hear, and play with the, blurring lines between artist, performer, and viewer.
Watercolor (Chris Masiello)
9th Year. Chris loves to paint. He has been coming to The Orme School Fine Arts Festival since 2007 to lead Festival workshops. He has had the honor of sharing the journey of discovery, exploration, and a little fear of watercolor with many Orme students over the years.
Electronic Music Production (Trevor Osterman)
1st Year. Trevor Osterman is a musician, producer, and audio engineer specializing in many different styles of electronic music. Working with notable Los Angeles collectives such as Dirtybird and OWSLA, Trevor has significant experience with composing both dance and club music, as well as hip hop and rock. He is currently exploring the blending of digital styles of music with more analog, organic instrumentation.